What a great little tool. Works exactly as described
⭐⭐⭐⭐⭐
Love it
Margarett
Choose our garlic press and say goodbye to these troubles!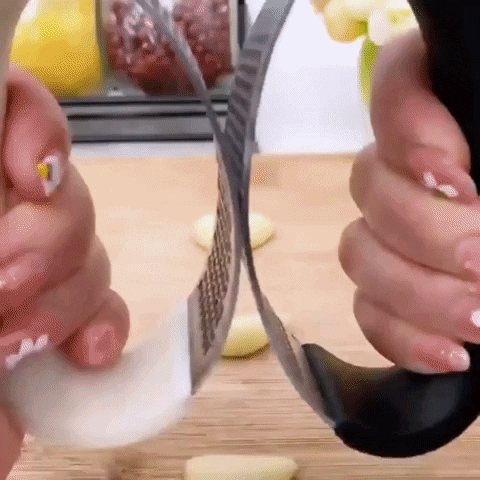 NEW INNOVATIVE ROCKING GARLIC PRESS -This new garlic press with comfortable handle design, can still achieve maximum output with minimal pressure on fingers, hands and wrists. Even people with weak grip or small hands can chop garlic easily.
CRUSH AND MINCE GARLIC EASILY - With a slight back and forth rocking motion, easily crush or mince garlic in half the time!
Garlic press
I haven't received it yet
Всё в точности как в описании. Пришла в Минск меньше чем за месяц